Cannabis or Medical Marijuana is commonly consumed for the relaxing, pleasurable, and healing effects. In multiple countries, it is used for recreational purposes too. Basically, it is a group of three plants, i.e., cannabis Indica, cannabis Sativa, and cannabis Hybrid having psychoactive properties.
The flowers of these plants are dried and then cultivated. As the governments of different countries are increasing its use and legalizing it, more people are getting aware of it. Luckily, we have it legalized here in parts of Canada.
What is a Marijuana strain?
Strains are the breeds of plants. The first thing to consider while choosing a strain is the cannabinoid profile. For example, CBD and THC are the two active compounds in the marijuana strains. They directly interact with the tissues in our body. Approximately 113 different cannabinoids are digested directly. Scientists are still researching these strains and compounds in detail. However, the essential cannabinoids discovered till now are:
Cannabidiol (CDB)

Tetrahydrocannabinol (THC)

Tetrahydrocannabivarin (THCV)

Cannabigerol (CBG)

Cannabichromene (CBC)

Cannabidivarin (CBDV)
Amongst all the six cannabinoids (CBD and THC) are the most important ones to understand about the strains. If you are only a fun marijuana user, then the strain you want to choose should have a rich supply of THC. That's because THC is the only component for providing psychoactive effects associated with cannabis. However, if you are using marijuana for medical conditions, choose a strain with a high level of CBD. This is beneficial for the individuals who want to work and like to be in their senses and control the pain.
It is also important to understand the terpene profile. A strain's terpene profile is about the chemical compounds responsible for providing unique scents and taste palettes. The numerous compositions of terpene are responsible for a variety of marijuana strains.
All the compositions are formed due to different environmental and soil conditions where the plants are cultivated. For example, if you want your marijuana flavour to remind you of a forest-like smell, then choose the strain with a high concentration of pinene terpene. If you are fond of fruity flavour, go for a strain having limonene terpene. These flavours have made marijuana popular in different ways. People like to consume it through candies, chocolates, and vapes.
If you have consumed marijuana or know about it, you must have heard about the commonly used breeds, i.e., Indica, Sativa, and Hybrid. These are the categories amongst which the breeds/strains of marijuana are divided.
Indica strains: Indica is originated from the Hindu Kush Mountain present in India. There are strong relaxing effects after consumption. As per the reviews, people generally feel excited and have more courage to counter their fears.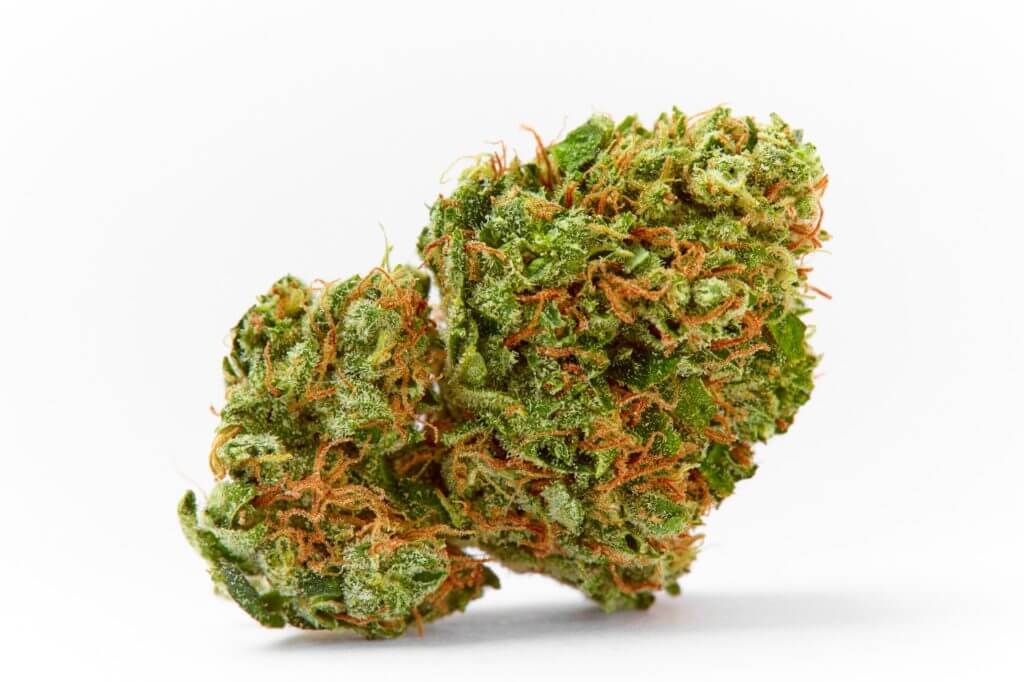 Sativa strains: Sativa is like Indica in terms of the after-consuming effects. The only difference is that Sativa strains put consumers in relaxed and chill mode with a developed focus.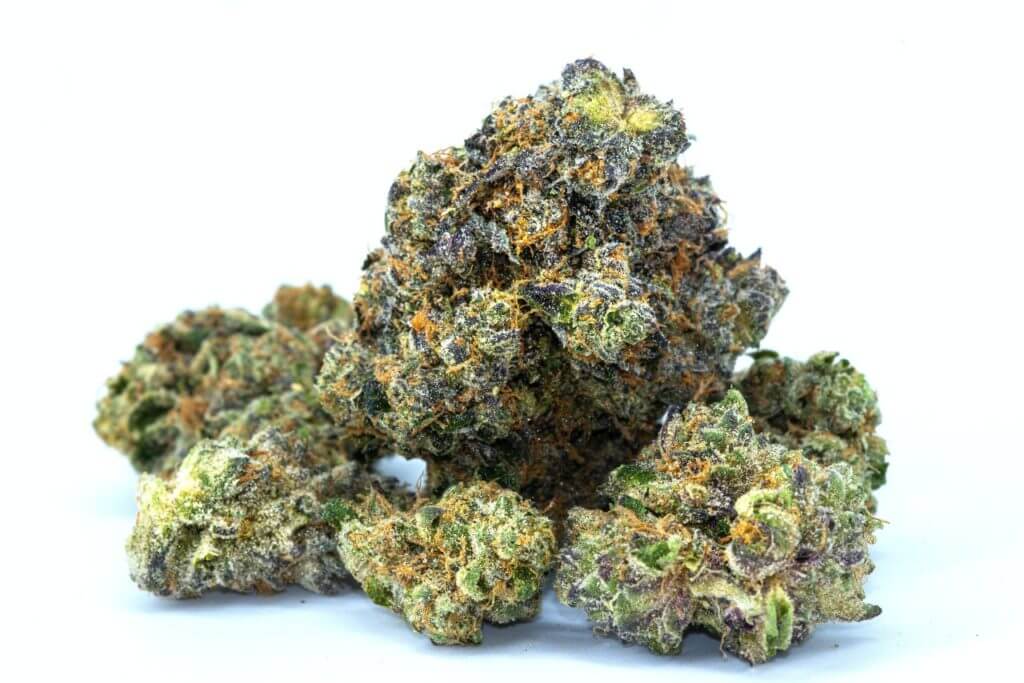 Hybrid strains: Hybrid strains are a mixture of Indica and Sativa generally. The after-effects are also in mixed forms.
Before purchasing any strain, understand the origin and after-effects. That's because generally, all the strains are given names as per the genetic identification. However, a few producers do use different or unique names for the branding.
What are the different types of strains?
Black Diamond: Black Diamond AAAA was originated in Mexico. This strain is commonly found and highly praised by people. It produces energetic and euphoric effects in addition to pain, fatigue, nausea, etc.
Pink kush: Pink kush AAA provides a feeling of bliss. The consumer gets a relaxed, happy, and sleepy sensation. That's why it is also advised to consume to reduce pain or anxiety. In cases of insomnia, this strain helps a lot.
Blue Crack: Blue Crack AAA is known for boosting energy. A lot of people claim that this strain possesses healing and distressing effects. So, Sour Diesel is perfect for people who want to get rid of pain without feeling sleepy.
Bubba Kush: Bubba Kush AAAA is a sleep-inducing strain. Patients who have insomnia can use this to get rid of their insomnia. Moreover, it also helps in eliminating stress and pain.
Purple Kush: Purple kush AAA strain originated from the Purple Kush AAA near Afghanistan – Pakistan Border. The strain produces hunger and sleep-inducting effects. It is advisable to consume when there is a lack of appetite or pain/anxiety.
Skywalker: Skywalker AA This strain is advised to consume during productive days. Maui Wowie produces super relaxing and creative effects for days. One strain is enough to fight fatigue for days.
White Gold: White Gold AA does exactly the opposite of most of the relaxing strain. It produces stress-reducing and hunger effects.
Tangerine: Tangerine AAAA is another strain for making you feel relaxed and sleepy. Additionally, people have experienced curing inflammation and effects for reducing chronic pain.
Nuken: Nuken AAA improves an individual's mood by providing a combination of energetic and relaxed moods. If you're experiencing depression, then this strain can help counter that.
Buudabomb Blue Raspberry: Buudabomb Blue Raspberry is used in parties generally. That's because it has feel-good after-effects. Since it is hybrid, the strain is made by mixing Hybrid and Sativa. Girl Scout GUMMIES essence is more like a sweet aroma with an earthy tinge.
Blue Fin Tuna: Blue Fin Tuna AAAA++ 5 star marijuana was developed by the producers of Indiana. Producing a great percentage of THC is one of the best flavours and not easy to grow, and after a lot of improvements, you are finally served with the best one. It has a characteristic state and is high in euphoric content.
What is your favourite strain? would love to hear your review and comments.
Comments
Leave a Comment
Your email address will not be published. Required fields are marked *